Quest and Game Economy Designer (Architect)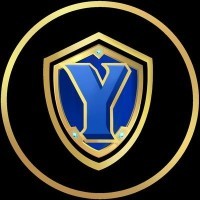 Yield Guild Games
Product, Design · Full-time, Contractor
Remote
Posted on Wednesday, May 10, 2023
About YGG
At Yield Guild Games (YGG), we make gaming history. We are pioneers in blockchain gaming and a decentralized network of gaming guilds focused on blockchain games and web3 ecosystem development. YGG is on a mission to onboard millions into the open metaverse by providing high-value networks, access, and opportunities. We believe that by providing an equal opportunity support system, players around the world can achieve more - so we can all become power players in games and in life.
Why is this role important to YGG?
As a Quest and Game Economy Designer (Architect), you will set good foundational mechanics and economics underlying a new gamified platform. We are launching a broader metagenesis economy of YGG and you will bring together a unique combination of game design, quest design, and a broader digital economy strategy. Your work will drive a key part of our core product and multi-layered virtual economies which have real-world impact and implications. By leveraging user insights, a deep understanding of economic principles, your game mechanics expertise and creativity, you will play a crucial role in developing well-balanced experiences that effectively engage our increasingly diverse, multi-market ecosystem.
Relevant experience and skills
8+ years of experience in professionally designing game economies and ecosystems
2+ years leading a game design project that produced a high volume of active and engaged players during their tenure
Ability to be strategic and hands-on with designing game loops, especially around quests and achievements.
Proven ability to design complex economies with multi-layered currencies and rewards systems
Experience creating a game design system from scratch, and scaling up from foundational systems
Mindset
YGG is a known innovator and pioneer in a nascent industry poised for explosive growth. We are a small but committed team that cultivates a high degree of trust and partnership with each other. With that in mind, here is what a successful collaborator at YGG looks like.
Growth Mindset: Blockchain markets evolve rapidly and we have to adapt quickly to changing environments, tools, and innovation.
Curiosity: We are building the future, and much of what we might need may not exist. We work well with people who are biased to learning, optimistic about the future, and open to new ideas and new ways of doing things.
Team Skills & Communication: We are a fully remote, highly distributed company. This means that coordination, teamwork, clarity and timely communication are especially important. Because meetings are precious interactions, it's important that when we have them, you are prepared and know how to effectively communicate verbally and in written form.
Create Systems for People: We create complex systems that serve people, and not simply for complexity's sake. As a community-first organization, every touchpoint that we create is evaluated against how it might serve our community better.
Entrepreneurial: We are a group of entrepreneurs, out of the box thinkers, and are building the plane while flying it. We deal with a lot of ambiguity, and we collectively work to create clarity.
Yield Guild Games is an equal opportunity employer.