UI/UX Intern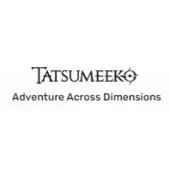 Tatsumeeko
Design
Singapore
Posted on Tuesday, November 14, 2023
Join Tatsu Works, a passionate game studio, where we're dedicated to crafting immersive gaming experiences and enhancing global gaming communities. We're looking for a UI/UX Intern to join us to work on our latest development, Tatsumeeko, a Fantasy Life-simulator RPG that blends social immersion with classic RPG elements, set in the expansive world of Ielia. We're breaking new ground by making Tatsumeeko accessible on both Discord and mobile platforms, merging social interaction with combat and adventure. Come be part of the future of gaming at Tatsu Works!
Requirements:
Availability from any time between December 2023 to May 2024
Minimum commitment period of 3-6 months
Responsibilities:
Assist in executing layout designs that seamlessly align with the JRPG Game Theme for Mobile, enriching the overall user experience.
Demonstrate proactive self-evaluation and prototype creation for presentations.
Help to gather UX feedback during interim checks across departments, ensuring a comprehensive understanding of user experiences and needs.
Support the iterative design process by helping to refine designs and prototyping based on carefully filtered feedback, actively working towards achieving design approval.
Assist with crafting Discord messages to introduce new features, utilizing the existing Discord Design System for clear and consistent communication that resonates with our user community.
Assist with designing suitable icons and frames that seamlessly integrate with the existing UI style, contributing to the harmonious visual identity of our interface.
Assess and discuss the need for UI visual effects and add them to the VFX Request List.
You may be a great fit if you:
Have a keen design sense in User Interfaces that seamlessly blend Japanese Anime, Fantasy and Modern themes.

If you have an existing portfolio of your UI/UX work, feel free to share it with us!

Demonstrate an excellent sense of composition, colour, and typography, ensuring that every detail contributes to the overall aesthetic harmony of the design.
Familiarity with the User Interface Iteration Design process, showcasing your ability to adapt and refine designs iteratively, contributing to continuous improvement.
Are proficient in Adobe Photoshop, Illustrator and Figma.

Proficiency in Adobe After Effects will be a big plus.

Have an interest in Japanese Culture, Gacha and JRPG Games, bringing a unique perspective that aligns seamlessly with the thematic elements of our project.