Art Project Manager (SG-based)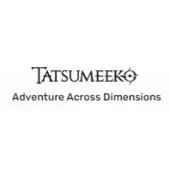 Tatsumeeko
Operations
Singapore
Posted on Friday, November 3, 2023
Join Tatsu Works, a passionate game studio, where we're dedicated to crafting immersive gaming experiences and enhancing global gaming communities. We're looking for a Art Project Manager to join us to work on our latest development, Tatsumeeko, a Fantasy Life-simulator RPG that blends social immersion with classic RPG elements, set in the expansive world of Ielia. We're breaking new ground by making Tatsumeeko accessible on both Discord and mobile platforms, merging social interaction with combat and adventure. Come be part of the future of gaming at Tatsu Works!

Responsibilities:
Develop and meet timelines through allocating resources, tracking and prioritising tasks, and managing the workload of the Art department.
Communicate project goals and expectations clearly to the Art team.
Assist Art Leads with production workflow and inter/intra-team communication matters.
Continuously assess task progression and facilitate adjustments when necessary.
Ensure successful delivery and integration of project assets
Collaborate with Artists and Game Designers to understand project requirements and provide adequate support.
Maintain timely communication and facilitate collaboration with Game Design, Tech & Engineering and Producers around project updates, roadblock resolution and risk mitigation.
Proactively identify roadblocks and adjust the plan for prompt delivery from the Art department.
Identify tasks suitable for outsourcing art teams and schedule them accordingly.
Maintain clear and timely communication with outsourcing art teams, including contracts, task orders and timeline planning.
Create, organize and update project documentation, including order lists, asset lists, and workflow charts.
You may be a good fit if you:
Have experience working in a multi-disciplinary team setup/game studios with art verticals such as character illustration, pixel art, 2D animation (Spline) and VFX.
Has a deep understanding of art pipelines and processes and the know-how in optimizing resources for a sizeable team of 10 - 20 people.
Able to accurately benchmark the churn rate of assets reliably within production constraints.
Confident and logically sound to make operational decisions on behalf of Art Leads
Have a sharpness on the timeliness of project/milestones delivery
Are proficient in project management frameworks and the use of tools such as ClickUp, Google Suite and Creately
Stay up to date with art trends, especially video games and anime
Understand art, game and/or anime culture and terminologies.
Can stay cool when managing multiple streams of communication and dealing with surprises.
Are prepared to work with colleagues from different countries and time zones.